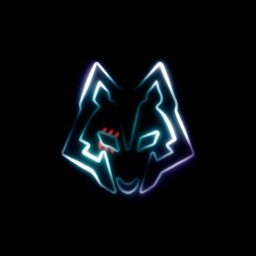 EscapingReality
BOW TO YOUR ALPHA!!!
I HIT 200 FOLLOWERS, WOOOOH!!! It really feels nice to have reached this milestone, especially when I didn't have much confidence in myself when I first joined AT during freshman year. Now I feel much better, I'm hoping I will continue to improve even further to the point where I find myself among the top artists.
Heads Up: I get a lot of homework, I like to spend time with my family, and I have a lot of hobbies- so I can't guarantee that I'll always be online. I try to be open for collabs, even though I feel like at this point I've accepted too many invitations to devote attention to all of them.
I'm a 17 year old with a lot of ambition. My chromebook is constantly overloading, making it more difficult and less motivating for me to branch out and try anything crazy complex. Although I may not have the greatest skills with sound design, I definitely make up for it with melodies and put passion into what I produce! Feel free to give me feedback, and correct me if I put some track in the wrong genre.
My favorite music genres to listen to are EDM, rock/metal, electro swing, soundtrack, modern classical, and synthwave, but there's a variety of songs I enjoy from a variety of genres/subgenres. I'll listen to anything that sounds catchy and passionate enough for me.
Younger Siblings:
@Night Bird
@NightWave
@SummerBreeze
Great people I talk to on here:
@Alko
@CeRiXyn
@H3xabyte
@SpudBud
@AWENiX
(thanks for my amazing pfp)
@VIRUX
/
@VIRUX's Time Capsule
@Darkage
@Oversaturate Audio
@Zir0h
@WOLFEYE
@Stormdrain
@Icebox
@SYNRGY
@RevøLight
@|LV| MysT[iK] {A.l.}
Thank you to all of my followers for your support. Really appreciate it, you're one of the things that inspires me to keep trying to make better music :)
Favorite Artists: ILLENIUM, Alan Walker, Linkin Park, I Prevail, My Chemical Romance, Sub Urban, Billie Eilish, NF, Natewantstobattle, Cavetown, girl in red, Ludovico Einaudi, Hans Zimmer, Two Steps From Hell, Adrian Von Ziegler
207 Followers 154 Following about 2 years ago Joined