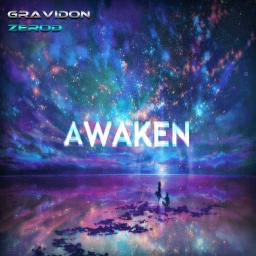 *STAY WITH YOU*
[SONG]
-Gravi's Thoughts: Although i'm trying to stay away from genre oriented stuff, I just couldn't resist. This has all the best elements from my previous Melodic Dubstep tracks, with some great additions from @Zerod as well. ^-^
-Zerod's Thougts: I wish I could've done more! Gravi did a great job on the track and pretty much did most of it (I have a bad computer).
|
[STORY]
-Chapter 1: "Awaken"
I was 5 when it first happened. The first time I ever read someone's mind. Now, I know that the prospect of a toddler having psychic abilities may seem a bit difficult to grasp but, like I said, I'm not exactly normal. On our planet, it's a very rare ability. My Mother used to have it, but lost the power before my birth and passed the gene down to me. It was horrifying at first, ya know? Hearing the voices of other people at random is a real good way to scare the shit out of a 5 year-old girl and it still sorta creeps me out today. But, whenever I fell asleep, that's when I'd have the most fun with it. In my dreams I could see the voices as energy. I could interact, learn, and build things with them. For me, it was another way to be free...temporarily anyway. The night we ran away, Aiden and I took shelter in a cave in a nearby forest. As I slept, I saw a strange energy and heard a familiar voice in my dream. It told me "Wake up, Natasha. You've slept for long enough." I thought I would just wake up to see Aiden asleep in that cave. But I was so wrong. I didn't know where he was and even worse, I had absolutely no idea where I was either...
FULL CHAPTER: (link is only visible to registered users)
Create an account or Login to write a comment.