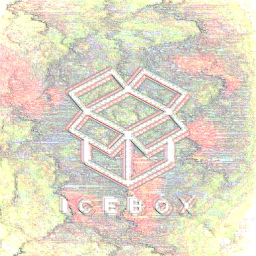 Icebox
#naswalt-gang
Discord: Icebox#7340
Lemme know in my wall first if you're gonna text me for help with a track, I won't reply to unexpected messages and friend invitations lmao.
Follow me if you like my content! Your support means a lot.
My sister:
@Brooklyn04
Please, OH GOD PLEASE, DON'T SIMP ON HER. I mean, first of all, she's my sister, so it's really weird. Secondly, she's not worth it (;p). Sis, if you see this, sUcK iT!!!. Jk, jk, still love you haha. She's only on AT for vocals, she doesn't know a thing about music production. So unless it's vocals, don't ask her for collabs.
-
Logo made by:
@Vadym's Day
Makes awesome music too!
-
My idols on AT; go show them some love!:
@naswalt
@rai.
@Fluent
@Tim Derry
@Gravidon (Read Bio!)
@sim
@Vulkron
@Stormdrain
@Vizil
@Astrel (remixcomp)
@Koza
@sebastian
-
My Homies on AT:
@SIREN
(fellow asian who I can talk to everyday XD)
@CeᖇiXyn(Turtle HQ)
(beware, you can't hear his sub bass)
@Savori
(loves bread)
@EscapingReality
(the one person I thought was a guy but was actually a girl XD)
@Alko
(the person I source my crack and helium from)
@h2O
(my source of alchohol, thanks for getting me drunk *WATER*)
324 Followers 111 Following about 8 months ago Joined